Info backup
Sistemul face backup automat în fiecare noapte și aveți acces în permanență la ultimele 10 (minimum, în mod normal 14) backup-uri + backup-ul lunar care se realizează pe data de întâi a fiecărei luni.
Restaurare fișiere
Pentru a restaura un fișier sau un folder dintr-un backup accesați cPanel apoi click pe butonul File and Directory Restoration ca în imaginea de mai jos: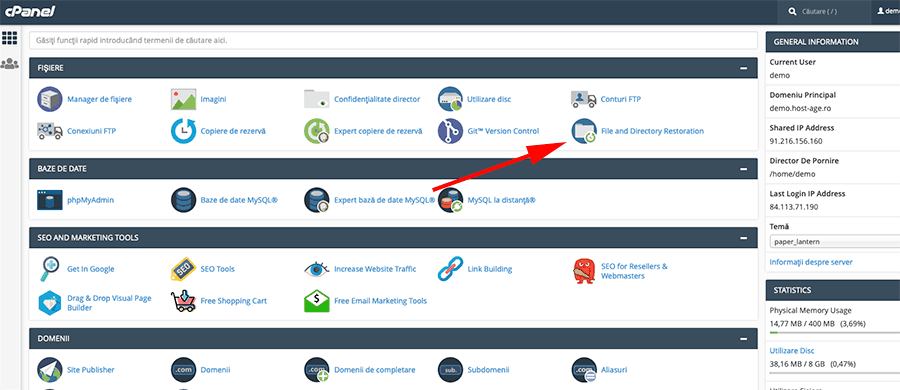 Acum clic pe Browse files and directories iar în partea de jos vor fi afișate fișierele și folderele din rădăcina contului dvs. Apoi clic pe folderul unde se află fișierul dorit sau dacă doriți restaurarea unui folder dați clic pe link-ul Show Backups din dreapta folderului dorit.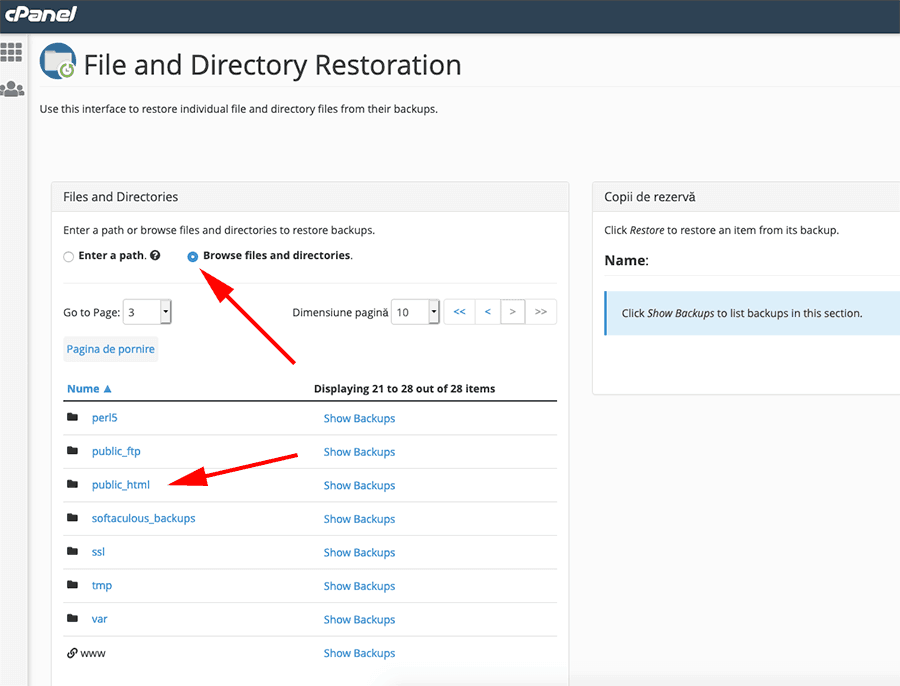 În partea dreaptă se vor afișa toate backup-urile disponibile pentru fișierul sau directorul ales. Dați clic pe link-ul Restaurare din dreptul datei dorite iar sistemul va face automat restaurarea fișierului sau a fișierelor dorite.